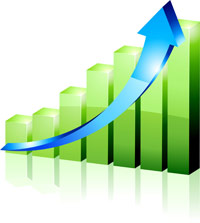 Three common sales priorities I hear being discussed among salespeople is the pressure to increase pipeline and revenue, improve their win rates and get deals to close more quickly. To attack the challenge, I believe salespeople really need to focus their attention on finding better qualified prospects and then taking the time to better qualify possible sales opportunities. When sales deals are dragging on or eventually lead to a loss, it often can be attributed to these two things.
Time is a precious commodity that salespeople largely waste.
Let's start with prospecting. The importance of this one aspect of the sales process cannot be overstated. Even if your company provides leads to you, it is still your job to be on the lookout for new sales opportunities each and every day. Pipeline is what drives revenue and ultimately your commission check. If you have no pipeline, you have a serious problem.
How you network to find more qualified prospects and opportunities is a sales skill that  is really important for you as a salesperson to get right. It isn't about the number of networking events you attend, it is about the quality of that event and the real potential for meeting a targeted buyer. Why would you go otherwise?
It is time to take a close look at how you network. Are you leveraging social media as part of your mix to get to more of your targeted prospects faster? Buyers start a majority of the buying process without salespeople, so you need to be visible online. If not, you are missing sales opportunities. And what about those in-person events? Think about the recent networking events you invested time in. Did they lead to a measureable sales result?
How well are you qualifying opportunities?
Are you using the face-to-face meeting time to qualify the opportunity instead of using the telephone or other means first? You should only agree to an in-person meeting once you have confirmed that this is a qualified sales opportunity worthy of investing time. Have you answered core questions that determine if your buyer is truly motivated to buy or just kicking the tires? Is there some burning initiative inside the company that is driving this opportunity forward? Have they budgeted for the project? Are you sure they will decide in 30 days and not 3-months or more? A quick phone call can reveal the answers to these questions quickly enabling you to determine whether face time is warranted.
And about that face time.
Are you using in-person meetings to demonstrate your products or talk about your services when there are more cost efficient ways to achieve the same result? Today, you can create and share your product demos on YouTube. Meetings can be hosted using Go-to-Webinar or maintain that face-to-face connection using iMeet from PGi.
If you really are serious about building pipeline and revenue, you need to get serious about making sure that you are strategic about your prospecting and that you have strong qualification skills. Every minute you spend with people who aren't going to buy quickly is time you could have been spending on the people who can!
*************************************************************************************************
Become a Social Selling Rockstar with our new coaching program. A 7-step program, Sales Meets Social Media is aimed at professional sales people. You will take away an understanding of how to use social media correctly and own a social selling process for engaging with buyers at the right time with the right message. Learn More